Our APP
We added the app to our technology to give you more time to family or business and less time spending with your calculating employee time sheets and more. In addition, your employee is able to check in and out using their phone, view their time cards, report their time off and more. I know how much time it takes to calculate employee hours of work for regular, overtime and double time. Even though employee time sheets can be complicated, our app does it all.
WHAT YOUR EMPLOYEE CAN DO
Use their phone, desk top computer, or Biometric Time and Attendance machine located at the place of work to register time in and out.
View in/out time, hours worked, regular, overtime, and double time.
Report employer business expenses.
Request for time off either sick, PTO or vacation.
Digitally sign the time card.
Request some changes such as changes to personal data.
WHAT YOU CAN DO
View all the employees in/out and hours worked, regular, overtime and double time.
You can Add missed time.
Approve their time-off request.
View the location they check in/out (GPS technology).
5 – Request your employee to review and sign their time sheet.
6 – With click of mouse, transfers all employee hours to Payroll Department to be paid (time saving and accuracy).
7 – Set up the scheduling for each employee.
8 – View employee expense reports.
9 – Job cost and allocation.
10 – Set the lunch break to ½, 1, or 1 ½.
12 – Restriction on specific location to check in.
13 – Chose 8-,10- or 12- hours shift for employees work shifts.
14 – Request additional field for different pay rate.
15 – Assign employee to different tasks of payroll dept.
16 – Send a text to each employee to view and approve their time card.
WHAT THE SYSTEM CAN DO
Register each employee in and out in real time
Calculate each employees work hours.
Convert hours to decimals (% of 100)
Separate regular, overtime, and double time
Place restriction on employee check in before their lunch hour is over
Generate reports for any period of time
Send a text to each employee to view and approve their time
Keep the records indefinitely
Prevent buddy punching and cheating on their time cards
Print or save data on your device.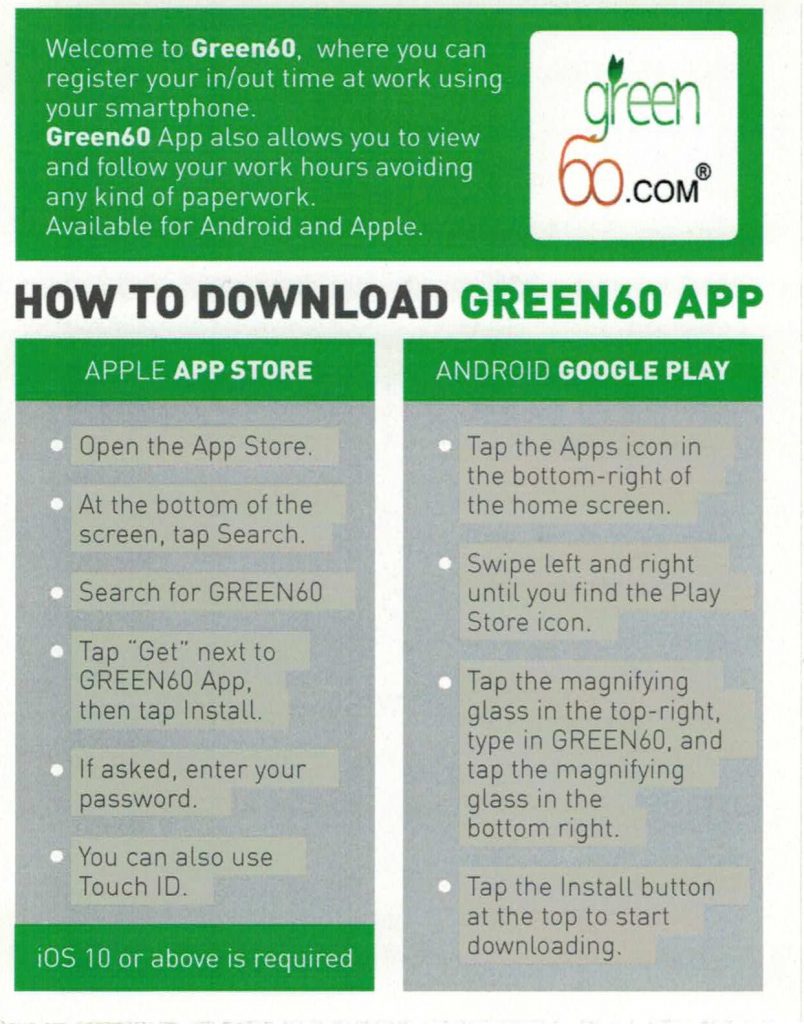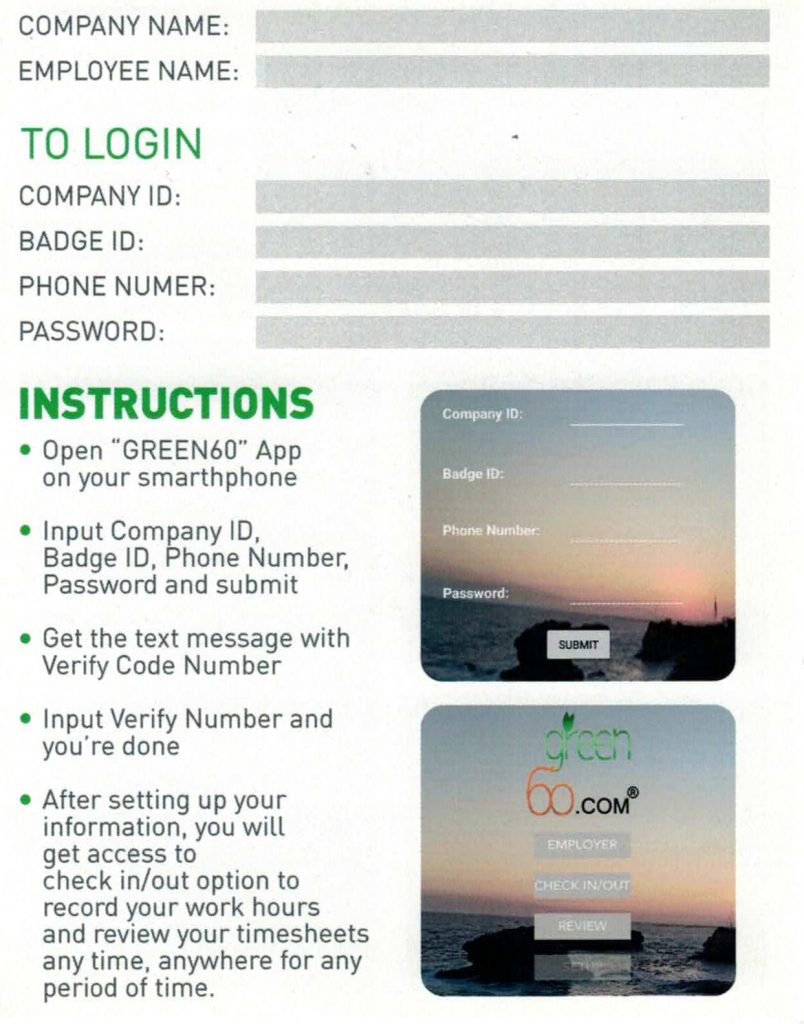 System Requirements
Our system works with any smartphone or any platforms. The most common platforms are Android and iOS. There are two available options if an employee does not have access to any of the platforms listed above or if they prefer not to use their personal mobile device:
We offer "Biometric Time and Attendance" machine including its required software.
Company may download the app on the company computer so the employee may register using their unique code.
An employer can generate a report and see which device is used to register by the employee.
For more information please call 844-473-3660.